HMP Peterborough achieves Restorative Justice Quality Mark
December 10, 2018
Congratulations to HMP Peterborough in being the first whole-prison to achieve the Service Quality Mark for their work on Restorative Justice.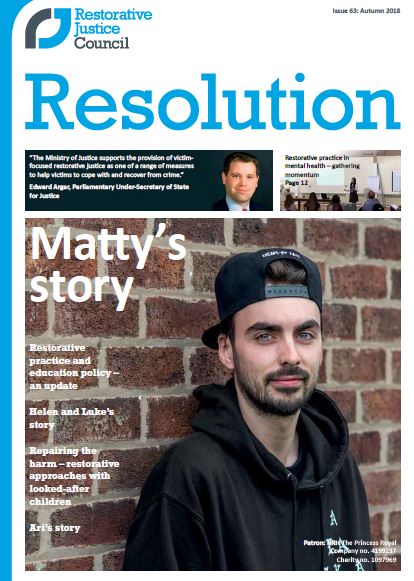 HMP Peterborough have been awarded the Restorative Service Quality Mark by the Restorative Justice Council in recognition of how the prison applies restorative approaches across the whole prison.
Restorative Justice is an established and effective way of challenging offenders and enabling victims to get the answers they need to move forward. HMP Peterborough has worked with outside agencies to plan and prepare meetings that take place in the prison between victims and their offender.
Our amazing work on Restorative Approaches is featured in the RJ Council magazine, Resolution. Check out page 10 of issue 63 to find out more.