At Sodexo, we are fuelled by our passion for great tasting food. It is the vital ingredient in everything we do and the key to the successful retention of our clients.
We design and tailor catering services to meet the individual needs of each client.
Food specialists with flair
With the expertise of our teams to draw from, we can work in varied business sectors and supplying a wide range of food, covering every facet of food excellence on whatever scale is required.
From corporate catering in staff restaurants to fine dining at world-class sporting events, we operate on many levels. You can be confident that we will devise a food service that satisfies your needs and appeals to your appetite.
A great food experience
We aim to give your customers and your employees the kind of food experience that encourages repeat custom and secures all the benefits of a nutritious and balanced diet.
Catering quality and quantity
Our commercial solutions do not compromise on quality – so you have the quality and creativity of food you want at a price your organisation can afford.
HOW ITS DELIVERED
Example of our current offers: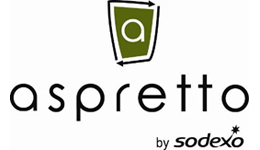 Aspretto, our ethical café offer delivers a range of freshly made food, cooked on site using seasonal and, where possible, locally sourced ingredients. All our coffee is Fairtrade, organic and Rainforest Alliance certified.
Find out more about Aspretto.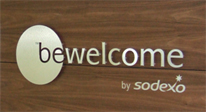 be… is a truly global service offer operating in 25 countries around the world and tailored to meet the individual needs of each site. Based on continuing consumer research, be… provides quality, fresh, seasonal foods delivered by passionate staff in a vibrant atmosphere.

Origo, a premium food concept created to meet our consumer's growing concerns around the environment, food quality and supply chain, which offers fresh, quality seasonal produce sourced from known growers. It enjoys the blend of contemporary fusion cuisine and offers bespoke menus featuring a range of handmade foods and well balanced dishes.
CLIENT SUCCESSES
Read about how we have successfully delivered our services for clients:
WHERE WE OPERATE
Find out more about the catering services we offer in different market sectors: