At Sodexo, we help clients achieve environmental targets and minimise costs through our effective waste management service
Delivering solutions to create a complete, bespoke waste management service
We have experience of managing a wide range of waste management contracts. Our solutions are designed to deliver a high quality, legally compliant waste management service incorporating the management, site logistics, storage and collection of both hazardous and non-hazardous waste streams working closely with our waste management partners.
The complexity and breadth of challenges that businesses face regarding the management of waste requires a clear strategy and expert knowledge.
We provide total waste management solutions, bespoke to each contract, but with several clear objectives - one of which is to maximise the principles of the waste hierarchy.
A streamlined waste management service
Our solutions deliver a streamlined waste management service for all waste streams through one point of contact, maximising management efficiency - a one stop shop. Compliance is at the heart of what we deliver; underpinned by accredited services in the industrial setting demonstrating a robust environmental and quality assured service.
Our operational framework is underpinned by our waste management manual. The manual provides information on how to segregate, store, manage, handle, transport and treat each waste stream. Our manual has been adopted at all sites where we operate throughout the UK and Ireland. The sites are externally audited by our QHSE provider to ensure that all mandatory requirements are met guaranteeing both legal compliance and standardised ways of working.
Our approach
Our approach is fully underpinned by the "waste hierarchy", which is both a tool for sustainable waste management and a legal requirement. This is augmented by a progressive approach looking at future technology, systems and solutions.
Waste hierarchy - the waste minimisation strategy which drives our approach.

Waste management solutions - adding value
To meet all requirements, we focus on four key areas - monitoring, compliance, communication and sustainability. While we focus on these areas, the way in which we approach them is bespoke to each individual client, depending on the scale and complexity of the operation.
We work with the best waste partners that share our ethos, to meet client needs. Our partners are heavily vetted and deliver to pre-agreed performance standards.
We drive further value where we manage other services on-site providing a fully integrated solution.
HOW ITS DELIVERED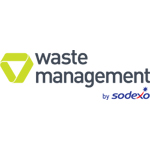 Our waste management offer includes all aspects of waste management, not just disposal. We will...
✔ Optimise waste management
✔ Comply legal compliance
✔ Improve environmental performance
✔ Enhance sustainability credentials
CLIENT SUCCESSES
Read about how we have successfully delivered our services for clients:
WHERE WE OPERATE
Find out more about the waste management services we offer in different market sectors: