About HMP YOI Peterborough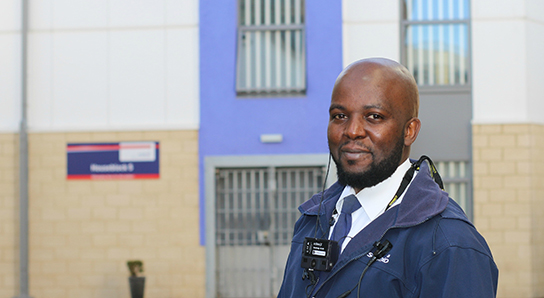 Built on the former site of Baker Perkins engineering works, HMP YOI Peterborough opened in March 2005 and comprises a local category B prison, a closed women's prison and a category C extension, operated by Sodexo Justice Services.
HMP YOI Peterborough is the only purpose-built prison in the country to accommodate both male and female residents, who are kept separate at all times. The prison also has a mother and baby unit on site.
In line with Government policy, all prisons across the country are to become smoke free. The female prison became smoke free on 11 September 2017; the male prison became smoke free on 29 January 2018. Please note, all tobacco products are now considered contraband.
Safe and secure living for residents
Our objective is to provide a safe and secure living and working environment for residents in our care. Our aim is to reduce reoffending through the provision of a rehabilitative culture, offering education and training opportunities, together with support from agencies both within and outside the prison.
Our Outside Links centre provides a vital point of contact and support for those who have been released from custody, helping them to take the first steps towards building a new life in the community.
Accommodation
Details about the main male and female accommodation blocks.
Female: The uncrowded capacity is 360 including a separate Mother and Baby Unit which can accommodate 12 mums. The main accommodation comprises of two houseblocks each containing five wings.
Houseblock One holds women on remand and sentenced YOIs, stabilisation, Induction, Lifers and open unit.
Houseblock Two holds a foreign national unit, complex residents unit and all sentenced women.
The majority of the accommodation is single occupancy and the wings hold on average 38 women. There is a Separation and Care unit and a 15-bed healthcare facility.
Male: The current crowded capacity for male residence is 868. Each wing houses approximately 80 residents with the exception of Z2, the enhanced wing, which has 64. There are twelve wings on the male side across three houseblocks.
Each cell has integral sanitation and the wings each have shower facilities, a servery area plus an association area. There is a Separation and Care Unit which holds 14 prisoners and an inpatient Healthcare unit which can hold up to 14 residents.