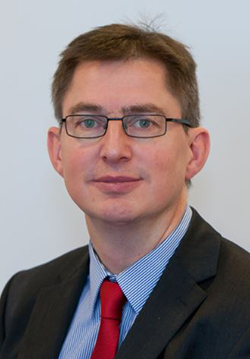 Welcome to HMP Peterborough, a Sodexo Justice prison.
Here, in Peterborough, we are unique in being the only prison in England and Wales housing male and female residents. Catering for the needs of both men and women offenders creates a complex, dynamic and exciting environment, offering our staff a wealth of development and career opportunities.
At times it can be challenging, but I am proud that our team is committed to providing a high standard of care and support to those in our custody and care, creating the safest environment possible in which they can take advantage of the rehabilitative services on offer.
Our ultimate aim is to reduce reoffending and minimise the risk posed by offenders to themselves and others. Through the offending behaviour and educational programmes we offer, and by working in partnership with a wide variety of voluntary organisations and local employers, we are able to offer extensive support to help residents prepare for a more positive future.
We view the provision of 'beyond the gate' support as an essential factor in reducing reoffending. I am extremely proud of our Outside Links centre, which offers support to former prisoners and the wider community, providing connections to essential services to help offenders to resettle safely and effectively.
As the thread tying together much of what we do, and as part of the global Sodexo community, our aim is to improve quality of life; for the staff who work for us and for those who benefit from the services we provide. For us, that means providing a safe and decent prison in which people have the opportunity to change their lives for the better.
Whether you are visiting a loved one in our custody, considering working with us or simply want to know more about the great work being done at HMP Peterborough, I hope that you will find this website useful.
If you need further information please do get in touch.
Damian Evans, Director