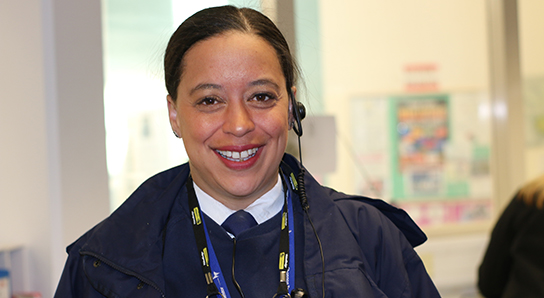 Find us
Driving to the prison
The prison is located off Saville Road in Peterborough and is signposted around the local area. We provide free parking on site for visitors – when approaching the prison you will find the visitor carpark on the right hand side.
Public transport
Bus – Take the Citi 3 bus service from Queensgate Bus Station to West Town. It is then a short walk (approx. 5 minutes) through the park to the prison. View the bus timetable.
Train – Peterborough railway station is located in the city centre, a five minute walk from the bus station. You can either walk round to the bus station (located in the Queensgate shopping centre), or taxis are available outside the station.
Walking – You can walk to the prison from the railway or bus stations in around 30 minutes. On leaving the railway station or bus station make your way towards the Bourges Boulevard dual carriageway that runs through the city centre. Turn left and walk past Waitrose and the Volunteer Fire Station, crossing the bridge over the railway - this is Mayor's Walk. Continue until you pass the traffic lights then turn right onto Priory Road. When you reach the end of the road, use the pedestrian crossing and follow the path through the park to the prison.